Message from Dudley Board of Selectmen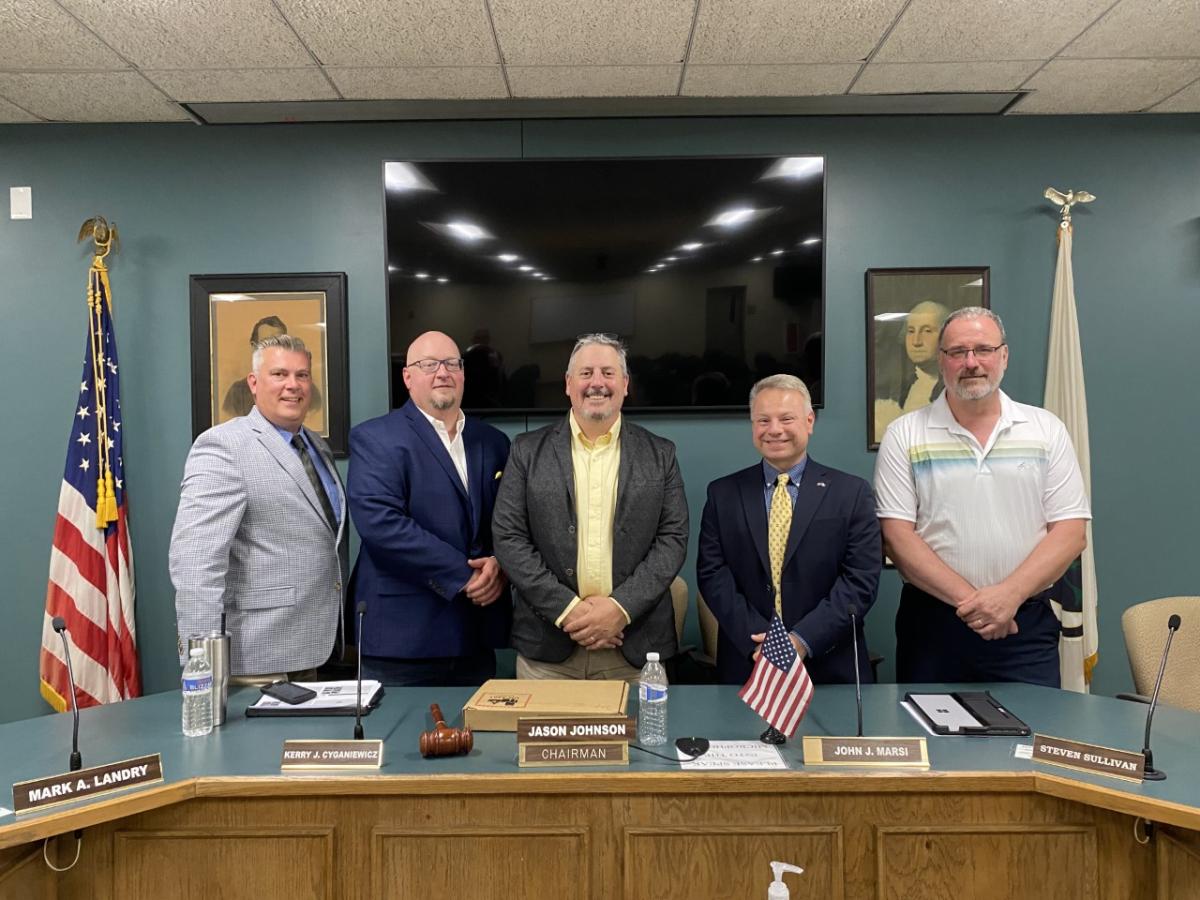 On behalf of the Board of Selectmen, I'd like to welcome you to our webpage.

This board has overwhelmingly agreed that key in our role as your selectmen is our responsibility to provide you with a local government that is transparent, open and inclusive. Part of that effort is the goal of continuing to improve the way that local government communicates with the community. One way of achieving that goal is to provide information to you in a manner that reflects the way that we all receive information in our everyday lives.

On the Town's website, and as part of Board of Selectmen's "Openness and Transparency in Government Initiative", you will find video links to the most recent meetings on town boards, links to the same weekly financial tracking and budget documents that are available to members of the board, a link to follow the town of Dudley on Facebook, online bill paying services, contact information, e-permitting, weekly meeting agendas and meeting minutes. As our capabilities expand, and as technology improves more expanded content will become available.

Dudley is your town and members of the Board of Selectmen are your neighbors. You've elected us to serve as the executive authority of our community. If we can serve you better, if you have a suggestion, question, complaint or just want to offer some constructive criticism, please contact us at 508-949-8001 or email us.
Upcoming Board of Selectmen Meetings:
All Board of Selectmen meetings are held at 6:30pm in the Dudley Municipal Complex, Room 321A unless otherwise specified.
| | |
| --- | --- |
| Date | Location |
| Monday, July 11th, 2022 | Dudley Municipal Complex |
| Monday, July 25th, 2022 | Dudley Municipal Complex |
| Monday, August 8th, 2022 | Dudley Municipal Complex |
| Monday, August 22nd, 2022 | Dudley Municipal Complex |
| Monday, September 12th, 2022 | Dudley Municipal Complex |
| Monday, September 26th, 2022 | Dudley Municipal Complex |
| Monday, October 3rd, 2022 | Dudley Municipal Complex |
| Monday, October 24th, 2022 - 6:00pm | Shepherd Hill Regional High School |
| Monday, November 7th, 2022 | Dudley Municipal Complex |
| Monday, November 21st, 2022 | Dudley Municipal Complex |
| Monday, December 5th, 2022 | Dudley Municipal Complex |
| Monday, December 19th, 2022 | Dudley Municipal Complex |
| Name | Position | Department |
| --- | --- | --- |
| | Chairman, Board of Selectmen | |
| | Vice Chairman, Board of Selectmen | |
| | Clerk, Board of Selectmen | |
| | Member, Board of Selectmen | |
| Mark Landry | Member, Board of Selectmen | |
| | Town Administrator, Public Information Officer, Chief Procurement Officer and Municipal Hearings Officer | |
| | Administrative Secretary to the Board of Selectmen and Town Administrator | |