---
O'Connor & Co. Insurance
O'Connor & Co. is a family-owned insurance business located at 16 Village St. in Dudley. They have been a proud sponsor of the Town of Dudley Website since it was launched years ago and the owners have been involved in the community for even longer.
O'Connor & Co. has been serving the personal insurance needs of customers in Dudley, Webster and throughout Massachusetts for over 22 years. We know that you want to provide enough protection for your family, home and valuables so we work to develop personal insurance policies to fit your specific needs. Whether you need a standard homeowners policy or are looking for collector car coverage, we offer a range of insurance products from industry leaders that we can customize to protect your assets.

Their most popular Massachusetts personal insurance coverage options include:
Homeowners insurance
Auto insurance
Boat insurance
Condo insurance
Renters insurance
Flood insurance
Umbrella insurance
At O'Connor & Co. Insurance, we do things right the first time. We take a holistic approach, getting to know you and your unique insurance needs so that we can provide you with the best combination of protection and price. We offer informed advice so that you fully understand your options. At times, your personal or business circumstances may change, and we will work with you to modify your insurance policies appropriately.
Our agents and support staff have decades of experience in the insurance industry, with a depth of knowledge that only continues to grow. At O'Connor & Co. Insurance, we focus on the importance of training and teamwork. We keep abreast of insurance industry changes and, should these changes impact your coverage, share that knowledge with you.
Visit the O'Connor & Co. Insurance website
---
5 Beans Kit - Custom Business Solutions for the Web
5 Beans Kit brings a holistic approach to a small company's on-line success, as defined by you, our client. Our "Kits" have 1 job: Get you and keep you in front of your customers. There are 5 tenets to our kits that we build upon and each works together to ensure success. We can build upon what exists or begin from scratch. Each Kit is custom built for your company utilizing best-practices and delivering bottom-line results.
The first 2 Pillars - Professional web site and hosting:
Custom, Responsive, and Professional web site and Web Hosting
Legendary hosting support team – 24/7 'minutes-to-resolution'
Secure websites – https://
Company emails with spam and virus filtering; web based, pop, IMAP
File transfer protocol, SSH, sub-domains
MySQL Databases
Complete control of your data
Easy manageability and scalable.
Web server builds for self-hosting option
E commerce is not extra, nor is your company's own private and secure cloud. We employ NextCloud for additional benefit.
The next 2 Pillars - Marketing and Analytics with Reporting:
Digital marketing incorporates many aspects, our Kits employ what works for your needs, no 'feature limits' only value and function. Analytics and reporting on SEO and other site-based metrics, too, like product campaigns. Managed social accounts and more with each Kit.
The 5th Pillar - A Plan
No endless meetings or Unicorns because we don't work without a plan. A plan is the most important pillar and efficiency and ROI is the model.
Ancillary services include: SEO Audit, All-Facet Trainin
Located right here in Dudley and ready to assist your business needs.
Call Brian at 508-581-0863 or Email: [email protected]
Visit the 5 Beans Kit website
---
Pro Automotive
Winter is coming fast… is your car ready?
Pro Automotive provides quality auto repairs to drivers from Dudley,Webster, Oxford and surrounding towns. As a staff, they have more than 65 combined years of experience. Pro Automotive opened their doors in 2013, and they have and continue to support the Town of Dudley's Website through paid advertising.
All repairs are performed by ASE-certified technicians. Well respected, they hope to serve this community for many years to come. Stop in and say hi to owner Jason Rousseau and the entire staff, Anthony, David and Ron!
Located at 199 Oxford Ave in Dudley, MA.
Hours: Monday – Friday 8AM- 5PM | Saturday 8AM – Noon | Sunday Closed.
To Request an Appointment call: (508) 461-6591
Visit the Pro Automotive website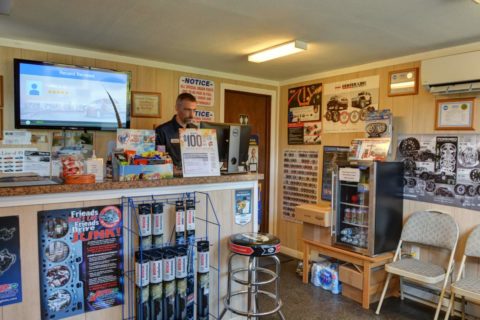 Bring Your Car to Pro Automotive For:
Tire services including computer spin balancing,
TPMS service and adjustments, flat tire repairs, and tire rotations
Quality repair services including brake repairs
4 wheel alignments, steering and suspension system repairs
Transmission repairs
Preventive maintenance
Exhaust systems
24month/24,000 mile warranty on all repairs
or extend that warranty to 36months/36,000 miles when you use your NAPA Easy Pay card
Free Coffee, TV, and Wi-Fi in our clean, comfortable waiting room
Vehicle Pick up and drop off
Loaner car available upon request
Free local shuttle upon request
Early Bird/Night Owl Drop Off
Schedule your appointments on line at proautomotivema.com and sign up for our service center where you have access to all your repair history Along with your loyalty points and the digital inspections we take on every vehicle we service.
Our website features a self diagnostic center where you can input information about your vehicle and get a general idea of what may be wrong.
Visit the Self Diagnostic Center now.

---
Mercer Monument Works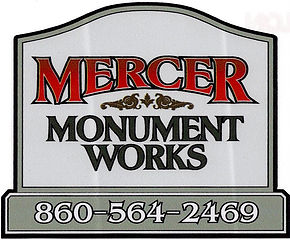 Mercer Monument Works is opening a brand new location on West Main Street, across from Marty's.
History: ROY MERCER – Founder of Mercer Lettering and Monument works. Roy retired from the Town of Plainfield and decided to start the business.
Roy started the company over 20 years ago and has worked to create a thriving and constantly growing local business. He is now comfortably retired in Stuart Florida and has handed down the company to his very capable son, Graeme. Graeme has been his father's dedicated apprentice since he was just a kid, but pursued college and a long time career as a superintendent/estimator with Narragansett Improvement before deciding to join his dad full time about 10 years ago. When Graeme took over, he decided to move the company from his childhood family home and built a beautiful new building at 124 Norwich Rd in Plainfield.
---
Empire Travel
Independently owned, Empire Travel Inc. takes a great deal of pride in our reputation and in the level of personal service we provide. The most important goal for everyone in the company is to ensure your travel, itinerary, and destination needs are met.
Corporate Travel * Destination Vacations * Leisure Travel * Inclusive Vacations * Family Vacations * Luxury & Family Cruises * Honeymoons & Weddings

98 West Main St.
Dudley, MA
(508) 943-7870
[email protected]
Visit the Empire Travel website
---
Brote Materials
At Brote Materials, we are focused on providing landscaping and construction services with the highest level of customer satisfaction – We will do everything we can to meet your expectations. With a variety of materials to choose from, we're sure you'll be happy working with us. We will be sure to help you find the appropriate materials you need to complete your next landscaping project. Look around our website and if you have any questions, please feel free to contact us.
237 West Main Street
Dudley, MA 01571
Phone: 774-200-7650
Fax: 508-949-1975
Visit the Brote Materials website